About Us
ABOUT US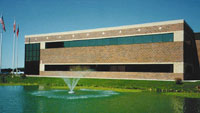 Ebinger Manufacturing Co. was founded in 1966 by Mr. Ned Steinberg after his retirement from the U.S. Navy. The first EMC warehouse was a 5,000 sq.ft. building located in Walled Lake, Michigan. Ned recognized the need for "One stop shopping" and began to expand the product line to cover the customer demands in electrical, plumbing and HVAC industries. Ms. Janny Lu joined the company in the late 80's and brought along the concept of global sourcing. EMC began to expand the company core products in the area of fasteners, threaded rod, anchors, and various hand tools.
In 1989, EMC engaged in the manufacturing process by setting up the facilities in Fuzhou, China to manufacture a series of work gloves, both cotton and leather. In the early 90's, EMC engaged in six other joint-venture facilities for fastener products, as well as our Inspection/Logistic office in suburban Shanghai. This enabled us to offer our customers with consistent quality and the most competitive pricing.In 1994, Janny Lu became the sole owner of EMC.
EMC enters the 21st century with a vision of being the first and best choice for our customers nationwide. By offering single supplier purchasing opportunities, EMC reduces supply chain costs for our customers. We pledge to provide the highest quality products and most superior service to meet every challenge from our industry.